Welcome

To The Foam Outlet


At the Foam Outlet we specialize in cutting replacement foam for your couch cushions. Bring your cushions with the covers left on. We cut to your exact size and shape, dacron wrap, and install your cushions same day, often times while you wait. Orders are completed on a first come first serve basis. All of our couch cushions come with a lifetime guarantee.

For Approximate Pricing please go to our Products & Services Page.

We do not ship orders.  

The Foam Outlet is open!
We will be cutting medical use wedges, bed wedges, leg wedges, and replacement couch cushions.

Drop Off, Pick Up Only. We are excited to provide this service to customers.

We look forward to seeing you soon!
Showroom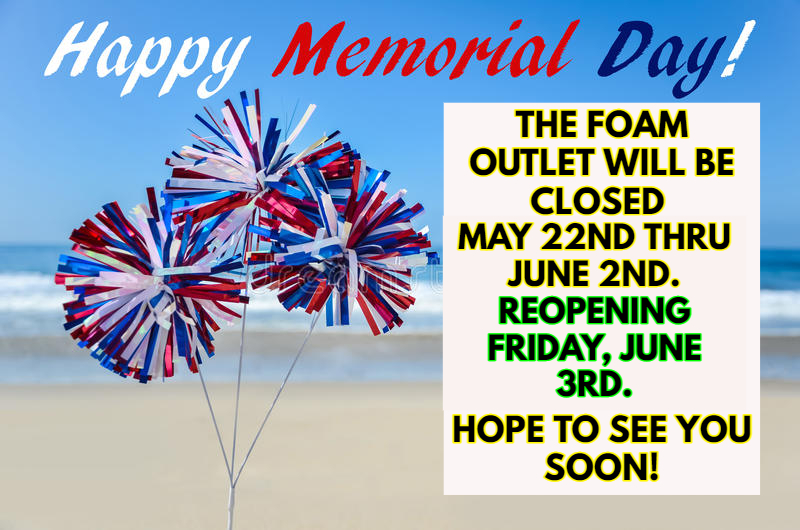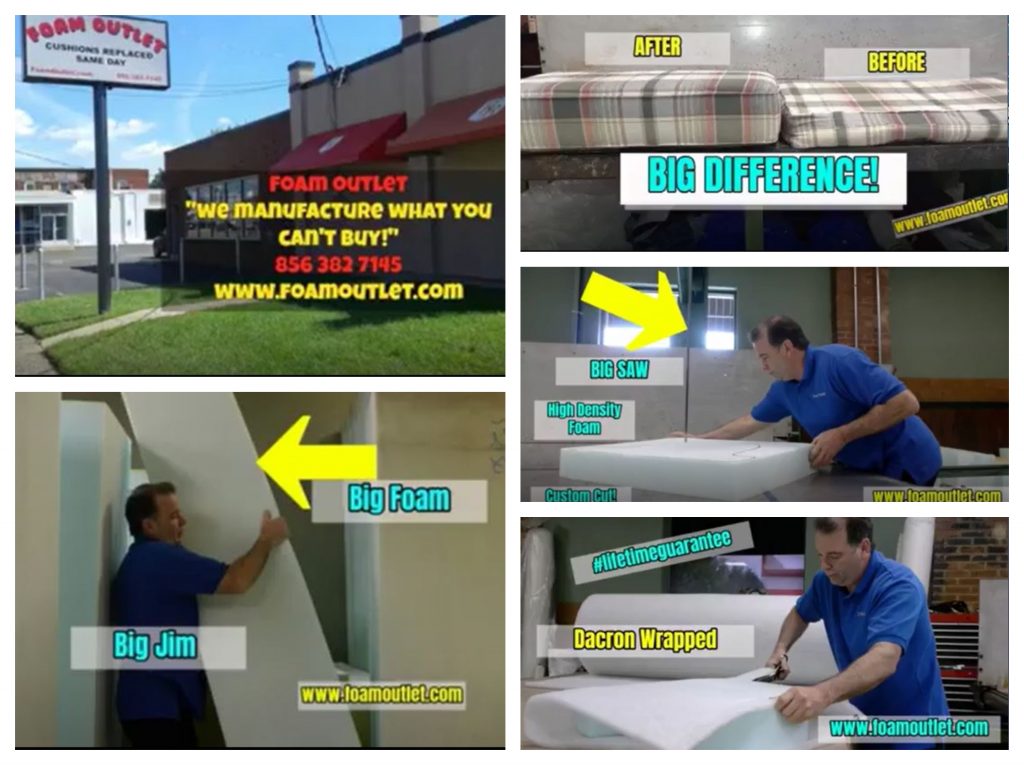 The Foam Outlet
6030 South Crescent Blvd.
Pennsauk, NJ 08109
Ph: 856 382 7145